FBReader and the book network: an illustrated guide
Use FBReader book network as your personal library
You can use the book network for delivering books from a laptop or desktop to all mobile devices.
Setup synchronisation in FBReader for Android
To activate synchronisation feature go to the Settings dialog, "Synchronisation" section. Check "Enable synchronisation" to enable all other options.

View your device synchronisation status
Current status of your library synchronisation is shown in FBReader's Library screen. You can check which books are already uploaded to the book network and which are not.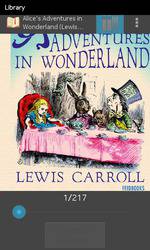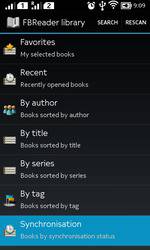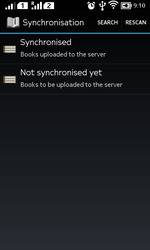 Remove books from the book network and from mobile device
If you delete a book from mobile device it will not be removed from the book network. If you want to remove book from the book network, do this from the web interface. On the other hand, books removed from the book network can be easily removed from your mobile devices too.
Deleted books are moved into "Deleted from server" folder on your device. For books in this folder you can select one of two actions: delete from the device too or upload to the book network again.